When YOU pray - 1
Matthew 6:
6 But you, when you pray,
go into your room,
and when you have shut your door,
pray to your Father who is in the secret place;
and your Father who sees in secret
will reward you openly. (New King James Bible)

During the earthly life of the Lord Jesus Christ, we often read of Him going off by Himself to pray.
Sometimes He spent all night in prayer.
So it isn't surprising that He gave us some instructions on prayer, which doubtless came out of His own human experience.
In other words, this is what worked for Him and so this will also work for us when we pray.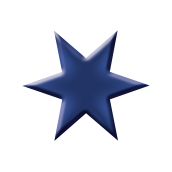 "But you, when you pray". Jesus assumes that you will develop the art and habit of prayer as a Christian. It's "when" you pray: not "if" you pray.
Here is a basic description of how we begin developing this art and habit in our life:
Prayer is
A. creating a place in your inner person where you talk to God about matters important to Him and to you;
B. a place where you then speak the Word of God to your inner person, until His Word sinks into the core of your being and makes you like Him.
Prayer is therefore a two-way conversation.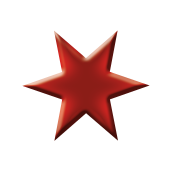 "Go into your room". Your room is the place where you get private with the Lord: a place where you will not be interrupted by others.
Jesus went off into nature by Himself when He wanted to pray. The outdoors was His "room".

The story is told of Mrs. Susanna Wesley, who lived from 1669 - 1742.
She was the mother of seventeen children and lived in a small house.
She spent most of her time for many years in her kitchen and there she had a chair which became her "prayer room".
In that time women wore aprons over their clothes. So Mrs. Wesley would put her apron on backwards and throw it over her back and head.
Then she would kneel at her chair and instruct her children that NOBODY was to disturb her for the next few minutes until she got up and turned her apron to the front of her dress. Her chair and apron became her "prayer room" where she could get private with the Lord.

What did she accomplish during her years in that "place with God"?
Two of her many sons became famous as men of God.
One was Charles Wesley, a man who wrote many wonderful hymns which taught many semi-literate Christians the doctrines and promises of God's Word, in an easy and inspiring way.
These hymns stayed with the believers who sang them, throughout their lives and changed them to be like the Lord. His hymns blessed the whole Body of Christ all over the world for over two centuries, and some are still sung today.

Another of Susanna Wesley's sons was John Wesley, the older brother of Charles Wesley. He was a preacher of the Word of God and caused many people to come to know the Lord Jesus Christ.
He taught people an easy method of becoming committed disciples of Jesus Christ, which his critics called "Methodism". This grew into a powerful movement throughout Britain.

One of the results of the lives and ministries of John and Charles Wesley was that political and social changes took place which improved the lives of the poor. This meant that Britain did not suffer through a revolution such as was the case in France.

Thus we could say that one godly woman who took time each day to cultivate a "place with God" under her apron in her kitchen, affected for good, the peace of her nation in her children's generation.
There are many others who have learned the art and habit of prayer in their own "place with God", who have affected their nations for good.
You can learn to pray and become one of these godly world-changers!

Anyone who wants to develop the art and habit of prayer, must find a regular "place with God"".

Prayer:
Heavenly Father, I ask that You help me to develop the art and habit of coming away in private with You each day.
Help me as I pray each day that I will become more and more like the Lord Jesus Christ.
Help me as I pray for those I love every day, so that I will be able to influence them for You.
Thank You for this wonderful opportunity and privilege of prayer,
in Jesus' mighty name, Amen.
See you tomorrow, God willing