When YOU pray - 2
Matthew 6:
6 But you, when you pray,
go into your room,
and when you have shut your door,
pray to your Father who is in the secret place;
and your Father who sees in secret
will reward you openly. (New King James Bible)

During the earthly life of the Lord Jesus Christ, we often read of Him going off by Himself to pray.
Sometimes He spent all night in prayer.
So it isn't surprising that He gave us some instructions on prayer, which doubtless came out of His own human experience.
In other words, this is what worked for Him and so this will also work for us when we pray.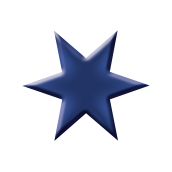 "But you, when you pray". Jesus assumes that you will develop the art and habit of prayer as a Christian. It's "when" you pray: not "if" you pray.
Here is a basic description of how we begin developing this art and habit in our life:
Prayer is
A. creating a place in your inner person where you talk to God about matters important to Him and to you;
B. a place where you then speak the Word of God to your inner person, until His Word sinks into the core of your being and makes you like Him.
Prayer is therefore a two-way conversation.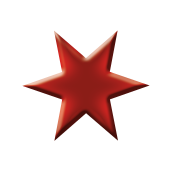 "Go into your room". Your room is the place where you get private with the Lord: a place where you will not be interrupted by others.
Jesus went off into nature by Himself when He wanted to pray. The outdoors was His "room".

Daniel 6:
10 Now when Daniel knew that the writing was signed, he went home. And in his upper room, with his windows open toward Jerusalem, he knelt down on his knees three times that day, and prayed and gave thanks before his God, as was his custom since early days. (New King James Bible)

The princes and presidents of King Darius were jealous of Daniels position and wanted to cause him trouble. They couldn't find anything negative on Daniel, but they discovered he had a very regular habit.
Daniel had a habit of prayer.
So these men had a law made that made it illegal to pray for thirty days. Can you imagine going thirty days without prayer? Here is a mother with a sick child and can't pray for the child for thirty days.
But the text says, when Daniel knew that the writing was signed, he went to his house, opened the window in the direction of Jerusalem and knelt to pray three times a day just as he always did.
Daniel had a place for prayer.
We should have a special place for prayer.

Not only did he have a place for prayer, but he also had a period for prayer, because the Bible says he prayed three times a day. He didn't change that habit even though the king had signed a decree stating that anyone caught calling on any God besides the King would be summoned to the lions den.

The king's men caught Daniel praying and hurried over to tell the king.
However, Daniel had found favor with the king. Still the law could not be broken. I think the King got his best detectives and attorneys to see if any loopholes could be found.
But the attorneys came back with their heads down and said, "There are no loopholes; he'll have to go to the lion's den." But Daniel also found favor with God.
The lion's mouths were shut and he came out unhurt.
The king sent for the men who had accused David along with their families and threw them in the lion's den because of the evil plan they devised. Daniel had a valuable habit!

adapted from 365 Days in the Presence of God:
Daily Devotions from the Sermons of Dr. Frank Ray.

Daniel's "place with God" was a room in his home. He had developed the art and habit of prayer from the time he was young, and nothing would cause him to change that!

Prayer:
Gracious heavenly Father,
the deep desire of my heart is that my meeting and talking with You daily, will become a hall mark of my life,
just as it did in the lives of Daniel and the Lord Jesus Christ.
Thank You for this great and awesome privilege,
in Jesus' mighty name,
Amen.
See you tomorrow, God willing