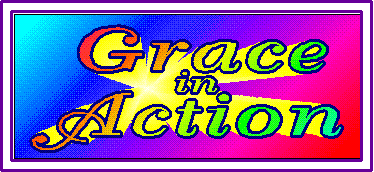 Acts 11:
19 Now those who were scattered after the persecution that arose over Stephen traveled as far as Phoenicia, Cyprus, and Antioch, preaching the word to no one but the Jews only.
20 But some of them were men from Cyprus and Cyrene, who, when they had come to Antioch, spoke to the Hellenists, preaching the Lord Jesus.
21 And the hand of the Lord was with them, and a great number believed and turned to the Lord.
22 Then news of these things came to the ears of the church in Jerusalem, and they sent out Barnabas to go as far as Antioch.
23 When he came and had seen the grace of God, he was glad, and encouraged them all that with purpose of heart they should continue with the Lord.
24 For he was a good man, full of the Holy Spirit and of faith. And a great many people were added to the Lord.
NKJV
This was the first time anyone had set out to preach the Gospel to non-Jews.
This was what the Lord had wanted for a long time, and so He encouraged them by honouring their efforts. A large number of Gentiles committed themselves to faith in the Lord Jesus.

Futher, when Barnabas came to oversee the new outreach on behalf of the church in Jerusalem, the first thing he noticed was the grace of God among these believers.

So what was it Barnabas saw?

He saw that the grace of God had touched their hearts in a deep and fundamental manner, and this was reflected in a godly lifestyle.

Barnabas could not but encourage them to continue to walk with the Lord in such a manner.
Prayer:
Father, thank You for including both Jews and non-Jews in Your plans and purposes for this earth. Thank You for the privilege of allowing Your grace to affect my life in such a deep and fundamental manner, that this is reflected in my godly lifestyle, which brings glory to You, my King and my God. In the precious name of the Lord Jesus, Who has made this possible,
Amen.
See you tomorrow, God willing,
when you'll find a new thought here to challenge you!
Meanwhile, have a great day walking with the Lord!